We're still reeling from the news! This year, our teams have managed to break their records in previous years at the Women in Gaming (WiG) Diversity Awards by claiming a total of 21 places on the list of finalists.
Held annually since 2010, the WiG Diversity Awards recognize individuals and organizations in the iGaming industry who show an outstanding devotion to promoting equality, diversity, and inclusion. As a company with a deeply held belief in the importance of celebrating and championing diversity, we are so honored to be recognized, and so proud of the work done by each individual nominee.
Amongst our nominations this year is a shortlisting for the Marketing Campaign of the Year award, which focuses on our efforts to promote diversity, equity, and inclusion internally and externally. Our key achievements in the last year have included launching a Culture section on our careers page, as well as hosting a calendar of internal events in collaboration with our employee networks.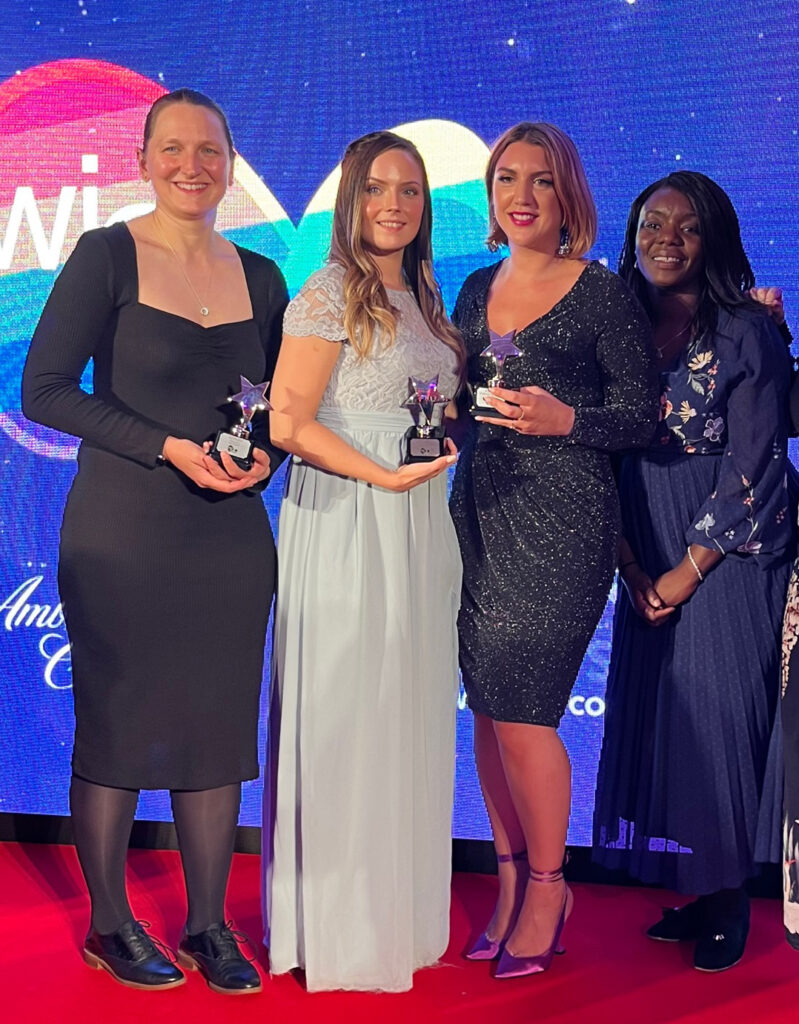 Speaking of our employee networks, their hard work hasn't gone unnoticed either! Aimed at creating spaces for diverse communities to share experiences, highlight important issues, and offer support, our employee networks have been busy this year. We're proud to report that the Global League of Women, The Parent's Network, and Pride have each been shortlisted for Employee Network of the Year, as well as the Community Engagement Award.
Bally's Interactive would be nowhere without the outstanding individuals who drive it forward and bring their expertise and energy into everything they do. This year, 12 of those outstanding individuals and one team have been nominated for their achievements:
Gemma Duncan – HR Champion Award
Claire Archer – Industry Achiever
Nicola Newman – Industry Achiever and The Outstanding Mentor Award
Christine Chou – Inspiration of the Year
Lorena Puentes – Inspiration of the Year
Megan Horsham – Inspiration of the Year
Bruna Pereira – Leader of the Year
Miranda Granlund – Positive Role Model of the Year
Manon Chabrand – Star of the Future
Tyanah Graham – Star of the Future
Cherry Lou Morcilla – The Outstanding Mentor Award
Alexandra Domingo – Young Leader of the Year
LatAm Team – Excellence in Customer Service
As the gaming industry continues to grow and evolve, it is crucial to ensure that we create a culture that values and respects all employees. No matter who takes home the awards on 8th June in London, we're proud of our ongoing commitment to championing diversity at Bally's Interactive.

You can read the full list of this year's WiG finalists here.