Although they sit at the heart of our global operations, our Data Privacy Team have been making waves outside the Ballyverse, too! This year, they've been nominated for Privacy Team of the Year at the #RISK Awards in London, with the exceptional honour of being the only nominees from the gambling and casino industry.
This team's unwavering dedication to privacy is a corner stone in our commitment to providing top-notch, customer-centric support across our global operations. In honour of their achievement, we want to tell you a bit more about what the team did to earn their accolade:
We work better when we're #AllOneTeam
Seated across 4 office locations, the Privacy team at Bally's is responsible for keeping data secure for players, partners, and employees alike. To ensure that we meet data protection requirements across all jurisdictions, the team works in tandem with a network of over 40 data guardians.
It's this group effort from across the organisation that allows the team to enforce their meticulously crafted privacy compliance program. Based around the EU/UK GDPR framework, this bespoke program serves as the data-handling model for safeguarding data at a global level.
With these checks and balances in place, the team ensures that privacy isn't an afterthought at Bally's – it's a way of life!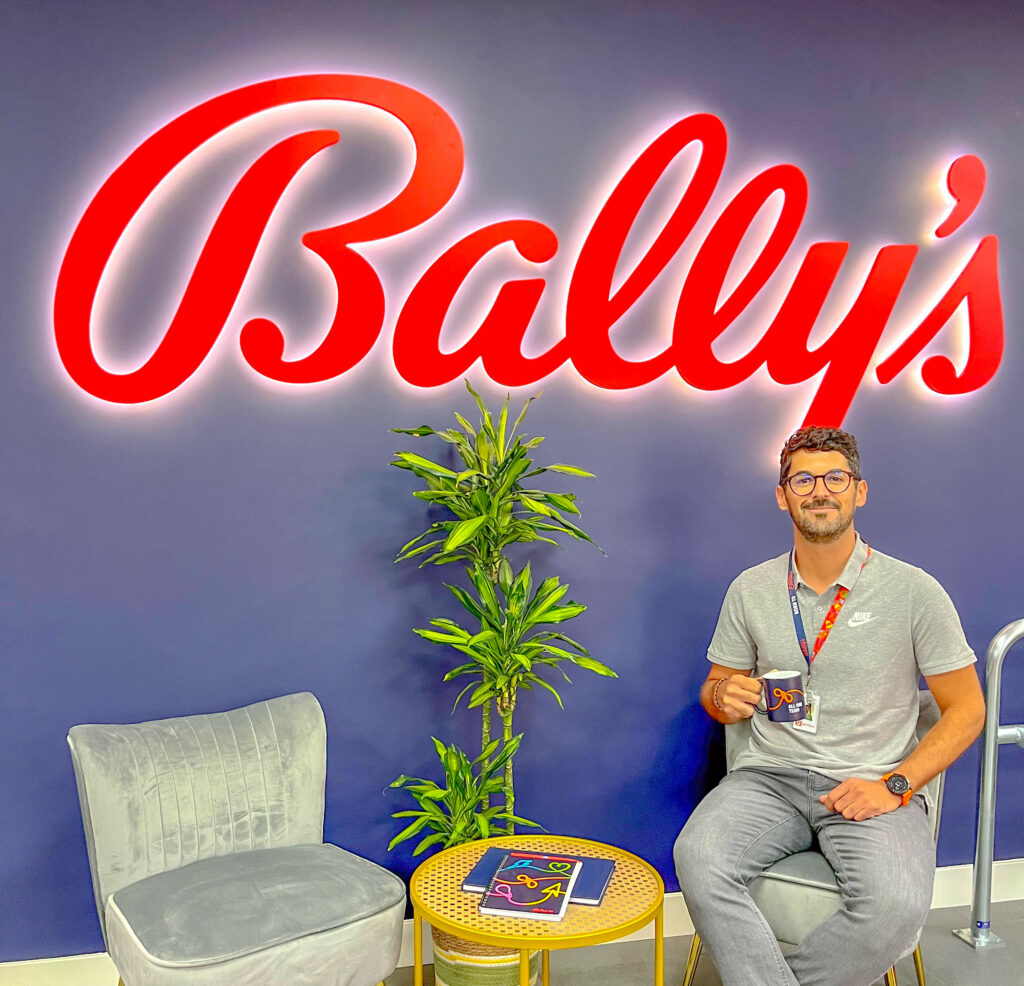 Innovation is the name of the game
You may have heard that we #LovetoLead. In 2020, the Privacy team led the charge for Bally's to become the first gaming company to achieve ISO 27701 Privacy Information Management System certification. What does that mean for those of us not in the privacy field? It means that Bally's has been audited by an independent 3rd party to verify that our privacy management systems met an established international standard.
This year, the team participating in the trial and co-design of the Single Customer Solution in the ICO Sandbox. Led by the Betting and Gaming Council, this project aims to use aggregated data to identify high-risk gambling behaviours across multiple platforms. This controlled data sharing will allow operators to take proactive steps to protect players from gambling-related harm, whilst also safeguarding their right to privacy. A worthy cause that we are proud to support!
Here's something we won't be keeping private: we're proud of this team and their tireless efforts to champion customer rights! No matter who takes home the Privacy Team of the Year accolade at the #RISK Awards in December, our hard-working nominees are always winners in our eyes.
 As part of our Legal and Compliance department, the Privacy team sits at the very heart of the organisation, helping to guide Bally's in our quest to set the gold standard within our industry. If you're ready to join the team and make your mark, check out our open roles to see what could be right for you!