So, you're on the hunt for the job of your dreams. You've spruced up your LinkedIn profile, you've revamped your résumé, and your applications have turned a few heads. It's interview time!
Things might not be the same everywhere, but here at Bally's Interactive, we definitely have a few interview hints to help you put your best foot forward when you interview with us. We caught up with Talent Acquisition Partner Christine Borg to hear her top tips on how to put your best foot forward when you interview with our team. Here's what she had to say: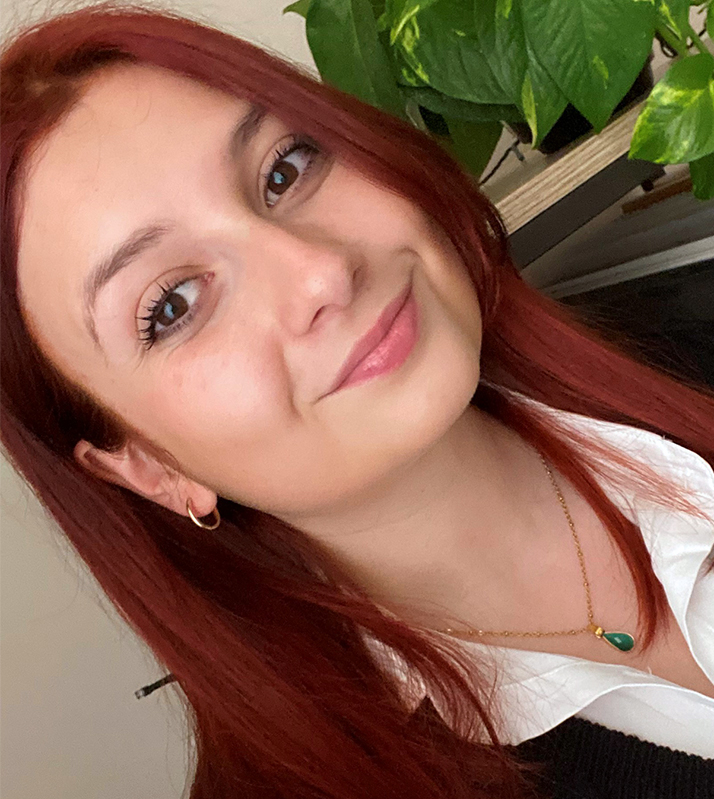 Christine joined the business in 2019 as an intern, and made her way up to Talent Acquisition.
Do your research!
Take a little time before your interview to learn a bit about the company as well as the role you're applying for. Putting in some research time can help you understand the company's values and mission, as well as the skills and experience needed for the role.
Got a question? Ask it.
If you've done the research, you've probably come up with a few questions. Curiosity is a sign of passion and engagement- and we love to see that in an interview! Make a note of any questions you have about the company and the role and take the time to ask them during your interview.
Prepare some answers.
Lots of people get a little nervous- that's OK, we don't bite! You can help calm your nerves by anticipating common interview questions and preparing some answers in advance. We want to know about your strengths, weaknesses, and previous experiences, so that's a great place to start.
Dress the part!
Not every workplace has the same vibe, so choose appropriate attire to fit the company's culture and atmosphere. There's no need to bust out your red carpet best, but it's never a bad idea to choose to wear something that makes you feel confident.
Be respectful of your interviewer's time.
Keeping people waiting is a sure-fire way to get off on the wrong foot. Avoid making a bad impression by planning to arrive early to your interview and allowing for unexpected delays. If your interview is virtual, make sure your technology is set up in advance and that you have a quiet, well-lit space to use for the interview.
Remember, you speak with your whole body.
Your words aren't the only thing we're paying attention to during an interview! Nonverbal cues can communicate your confidence and interest in the role. Practice making eye contact, using positive body language, and speaking clearly and confidently.
A little follow up never hurt anyone.
Whether you think you blew us away or bombed, a follow up email to thank your interviewer is always a smart move. It only takes a few moments of your time, and it's a simple step to help you stand out from other candidates and show your enthusiasm for the role.
---
Remember, we're only human and we've been where you are now. Your interview is a two-way street; it's not just an opportunity for us to evaluate your fit for the role, but it's also a chance for you to evaluate whether Bally's Interactive is a good fit for you. Good luck!
Want to get started with your research? We've got you. Check out our Culture page to find out about life at Bally's Interactive and how you could fit right in.